Organized delivery to the customer's address in all EU countries!
Thousands of satisfied customers across the whole EU!
Vaillant ecoTEC KONDENZACIJSKI plinski uređaji - za maksimalni komfor i minimalnu potrošnju energije
Nova generacija visokoučinkovitih kondenzacijskih zidnih plinskih uređaja ecoTEC/5 zadovoljit će svaki ugradbeni zahtjev s obzirom na raspon učinka (12 do 120 kW), veliku fleksibilnost kod instalacije te opsežan originalni pribor, bez obzira da li je riječ o novogradnji ili o rekonstrukciji postojećeg objekta. Kaskadnim povezivanjem ecoTEC uređaja (maks. 720 kW) moguće je osigurati potrebe za toplinom i kod velikih objekata. Široko modulacijsko područje od 20% do 100% osigurat će savršenu prilagodbu aktualnim potrebama za toplinom, uz maksimalnu efikasnost te minimalnu potrošnju plina. Korisnicima koji imaju manje potrebe za potrošnom toplom vodom na raspolaganju su tzv. "kombi" uređaji ecoTEC VUW, dok je za veće zahtjeve na raspolaganju široki asortiman spremnika za toplu vodu koji se kombiniraju sa tzv. cirko uređajima ecoTEC VU.
+ Read more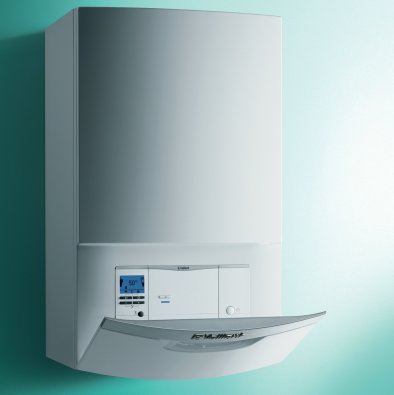 Documents for download:
What our customers say about us
Your opinion is important!
This part of site is dedicated to you - our customers and visitors with whom we have had the pleasure to do business.

Please fill free to share your experience and satisfaction with us and with other visitors.
Comment our professionalism, courtesy, delivery, or criticise us if you were not satisfied with the service - this will help us to improve!